A sprinkle of magic & memories for the whole family.
Explore Eumundi these coming school holidays.
With Summer in the air and School Holidays just around the corner, it's a great idea to make an itinerary of fun things to do with the kids this season.
Choosing just the right place to explore, play & enjoy can be half of the challenge.  Luckily, there is a colourful town, full of energy and great things to do for the whole family.  A place with excitement around every corner.  Where creativity and nature are intertwined and amazing flavours are abundant. That place is Eumundi. 
Spend a day, a night or a week here and see why this is a top pick for a holiday getaway with the family.  There are some unique family friendly stays in the area, with plenty of space for play.  Some with nature walks, farm animals to feed & acreage to explore, it's no wonder Eumundi is a favourite for all ages.
Below are our top picks to keep the whole family smiling these holidays!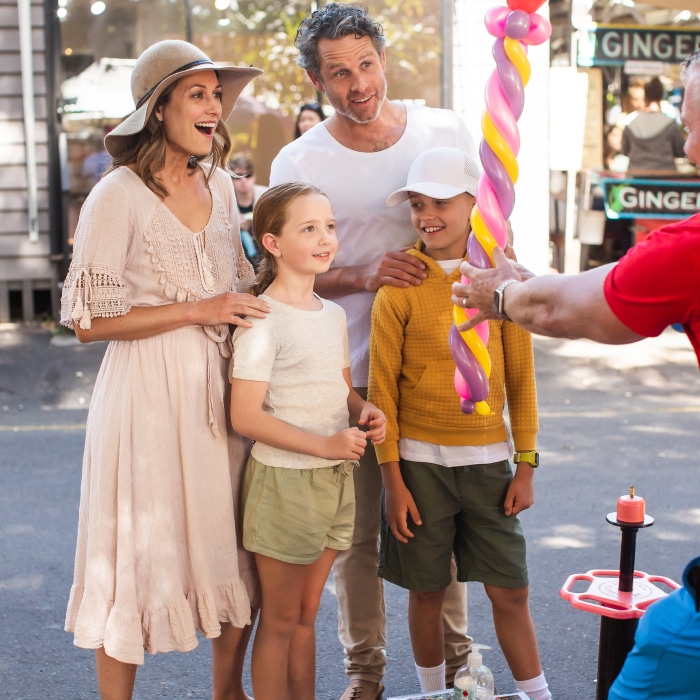 Must Do's in the heart of Eumundi
Wake up with the birds and come in for a morning play in Dick Caplick Park.  Climb aboard the magic train & swing to the sky among the trees.  Run with friends, hide & seek, skip, play and slide.  Under the shade of the old figs, you will find a special place for everyone to enjoy.  Full of colours and all kinds of fun for everyone.  
Take a walk through the gardens and into the Eumundi Markets.  Watch balloons of all shapes be transformed into your favourite animals, shop handmade toys, snack on a giant pretzel, or grab a meal of authentic Mexican nachos at Holy Taco. Meet the famous Fairy, get your face painted, and dance to some live music and discover all the magic of the markets.  
Of course there are plenty of other creative ways to entertain the kids this season.  If craft is on the cards, The PLAYSHED is host to all kinds of wonderful workshops for all ages, so you can get busy and make, paint, mould & weave all kinds of fun things to take home and remember your stay.  
Feeling like something creamy and delicious to cool you down on a hot Summer's day?
Take the team for some gelati at Tipple & Bean.  Try some new flavours and wander around in the shade of the park before your next adventure.  
If you're after the perfect book to read before bedtime, take a wander through Berkelouw Books and discover a world of words, characters, exploration, and so much more.  Find a gift for your next birthday party or some puzzles and games to keep everyone entertained.

A short drive from town
If you have a family of animal lovers, why not pop over to Eumundi Farm Fresh where you can meet the friendly Dorper Lambs and Pygmie Goats, and buy locally grown produce to take home. Just a short 2 minute drive from the heart of town, near the Highway entrance finds you amongst fields of watermelons, carrots and more.  Pick up a box of the freshest fruits and vegetables for a healthy home cooked meal.  
If you prefer some street food and music under a blue sky, then another great place to drop in on a weekend is Terella Brewery.  Just out of Eumundi, in the neighbouring suburb of North Arm, this brewery also has friendly farm animals for the kids to meet on weekends, and plenty of room to run around.  Well worth the short scenic drive. 
Whatever you're looking for, you are bound to find a slice of magic and create memories for the whole family in Eumundi.